24.3.2012 - matinee
After hearing so much love for Tanz der Vampire and the production in Seinäjoki, I had to go to see it.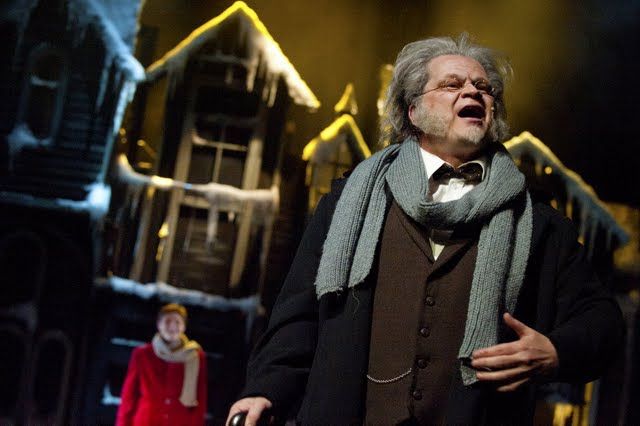 And it wasn't exactly like I thought it would be. Do not get me wrong, it was awesome. But there were some thing that didn't amaze me like I hoped. Because it was the second-to-last show, the audience was simply screaming, applauding everything. Yes, never seen an audience like that! And it made the show even better.
To say the something about the plot: the story is based by Roman Polanski's film. The first time the musical was staged in Wien on 1997. The Finnish production was the first to be non-replica. The story is about Professor Abronsius and his assistant who are hunting vampires in Transylvania. They meet Sarah and her parents, Chagal and Rebecca, and the assistant, Alfred, falls in love with Sarah. Alfred is not the only one who loves Sarah. Alfred's rival is a vampire, Count von Krolock. The story also features many vampires, count's homosexual son Herbert, Chagal's lover Magda and count's servant Koukol.
My seat was on the eighth row and the seat was very good. I saw everything. The set was beautiful. Some videos were used to help changing the scene. And they worked pretty well, even though I didn't like them when the show started. The score was beautiful and the translation. Oh god, the translation was so great! I think I have never heard better translation for a musical. Thank you for a great job Marika Hakola!
To talk about the cast: it was great. I got to know after the show that I had an understudy as Koukol. The role is usually played by Antti Railio but my Koukol was Mikko Kesäniemi. Otherwise everyone was there.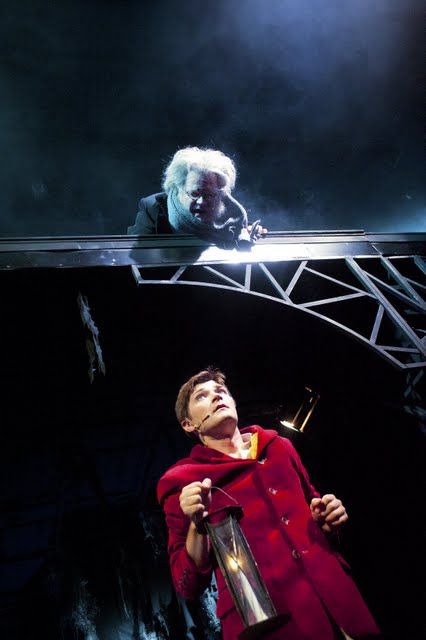 And there is one word to describe the cast: wow. Jyri Lahtinen did amazing job as Count von Krolock. His voice was just phenomenal. It blew my mind away. I have previously seen Raili Raitala in the ensemble of Wicked in Helsinki city theatre. But well, she didn't blow my mind away like Lahtinen did. She has good voice, but I didn't find her so special.
Ville Salonen was adorable as Alfred. He has a very good voice and his acting was great. He made my like his character so much. Esa Ahonen (Professor Abronsius) was one of my favorites. He was funny. Ahonen really had something deep in his character. And well, just couldn't help but love how he said "NYHVERÖ. Nyhverönyhverönyhverö!" (hard to translate but almost same thing as coward).
I had heard many good things about Jouko Enkelnotko's version of Herbert. Oh yes, he was great. Someone may have thought that Herbert would be cute boy, but Enkelnotko isn't like a pretty boy. His Herbert was elegant and funny. I really liked the way he did the role. Heikki Vainionpää and Leena Rousti did also well as Chagal and his wife Rebecca. They weren't as good as Salonen, Ahonen and Enkelnotko were but I liked both of them. The ensemble was great. And the dancers – they were amazing! I really liked them.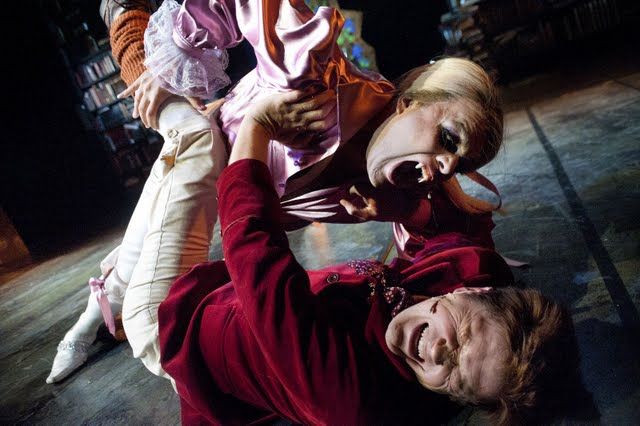 And just because I need to fangirl about this. During the last scene Alfred and Sarah who have turned into vampires come to the audience. And they "bite" some people in the audience. Even though my seat was fifth from the corner, Alfred came to bite me. YES. I have been bitten by a vampire today.
The sad thing is that the production closed today. Why on earth, may I ask? I know that people would have gone to see it many times! But well, we can't do anything. The production is closed. I'm sure that everyone at the theatre had an amazing day today. I did too.
I hope to see this musical again in Finland someday. It really deserves to be performed again.
Pictures found on Seinäjoen kaupunginteatteri's website.